Meet The Uni-Health Team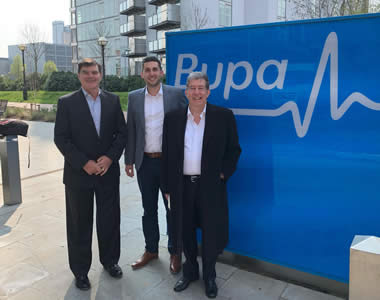 With over 30 years' combined experience within Private Healthcare, we specialise in helping individuals find the right Private Healthcare Scheme. We have had experience of working with companies like BUPA, AXA Health, Vitality Health and Aviva so we understand the importance of the right PMI scheme for you.
Uni-Health Private Healthcare Specialist
We are a local team, based on the south coast. We are pleased to say that we are not in some far away call centre. We believe in the personal touch and deal with all our clients on a one to one basis, and where possible, we offer face to face advice in the comfort of your own home, or we can advise you over the phone and by email.
Request a FREE Quote
We search the whole of the market
Access to all Healthcare providers including: BUPA, AXA Health, Vitality Health, Aviva and many more
No Obligation and Free service
Already have private health care? Paying too much?
Call Us On
01929 477 318
Call one of our dedicated team to find out more or to simply arrange cover
REQUEST A QUOTE